The three companies with IMO the highest absolute potential that I currently own are;
Novo Resources

13,000 km2 of Pilbara + Equities

Eloro Resources

Iska Iska, confirmed discovery

Eskay Mining

Lion's share of the Eskay Creek district, confirmed discoveries
What I find particularly interesting is that all three are, what looks to be, at the final stages of enormous break outs from multi year or decades long consolidations…
"The Bigger The Base The Higher in Space"
Eskay Mining's 31 year long consolidation: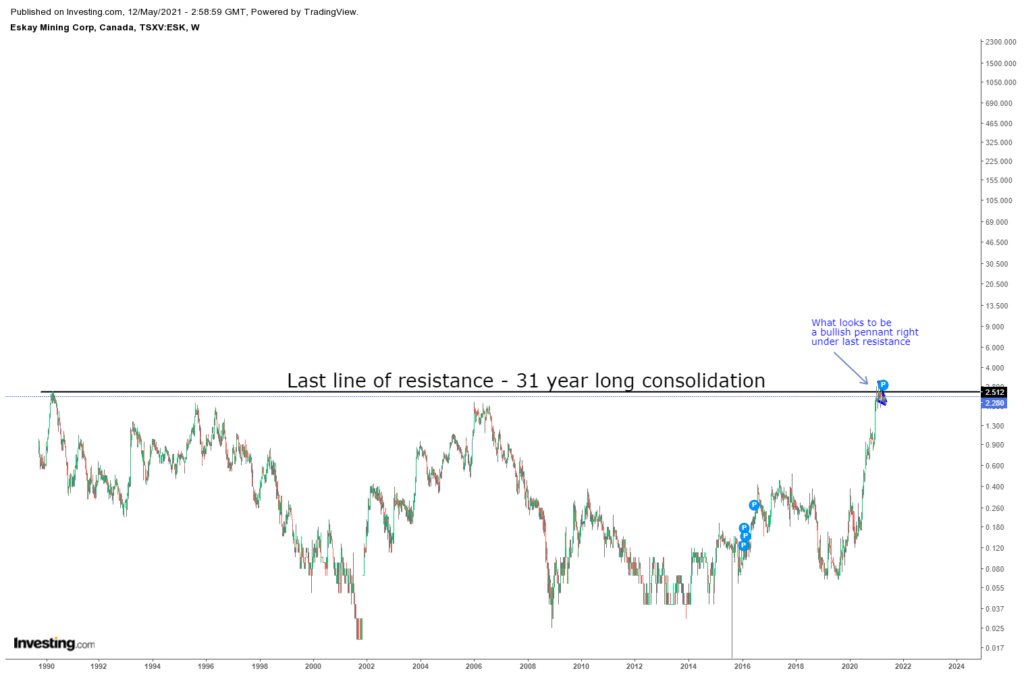 Eloro Resource's 10 year long consolidation: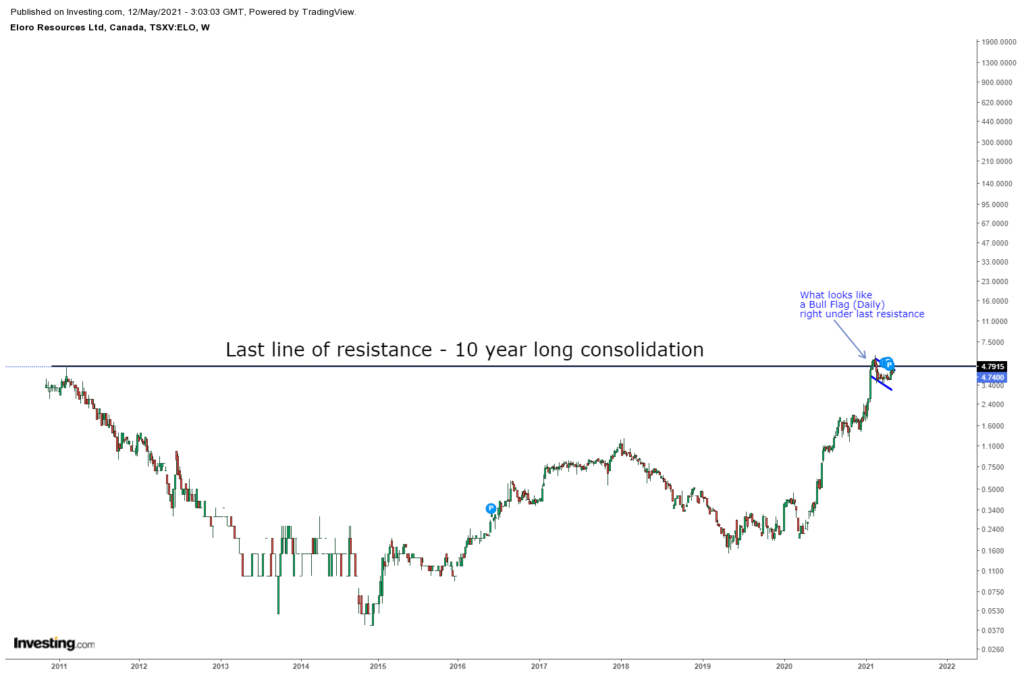 Novo Resource's multi year Reverse Head-Shoulders / Bull Flag: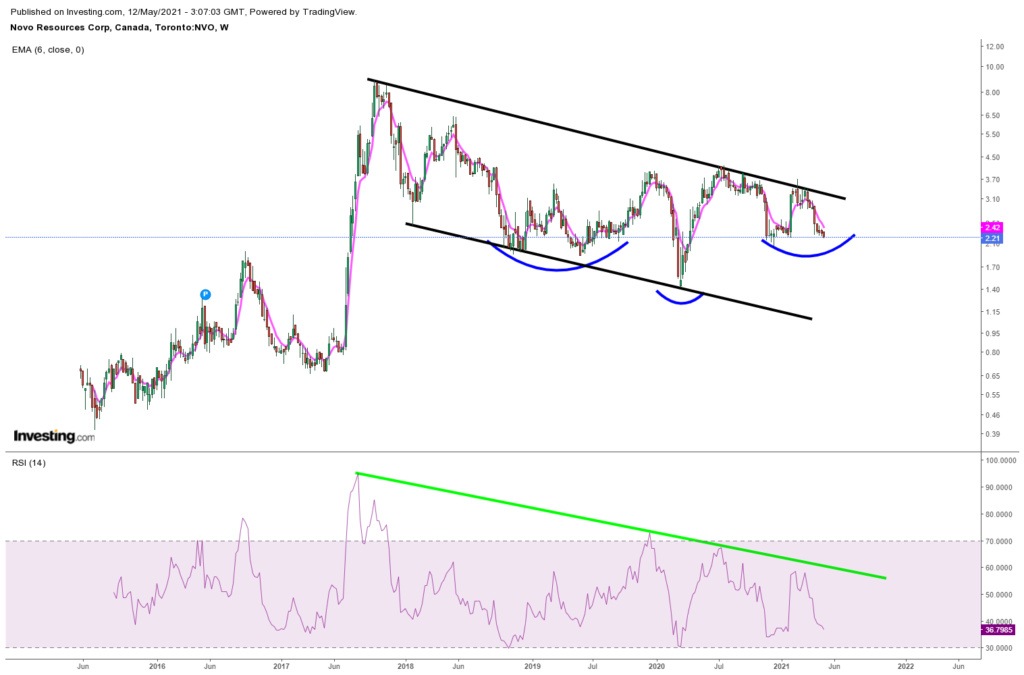 I simply find it fitting that the three potentially biggest monsters all have the largest consolidation patterns that I am aware of. The best part is that all three have projects that I don't see being tied to the metals. In other words I consider these to be Alpha plays where the company news will eclipse the affects of what the metals are doing.
I am very bullish on all three based on fundamentals and the charts is just additional fuel to the fire. These three are core holdings in every portfolio I help manage. Due to the long runways and tier #1 potential, I am comfortable in classifying them as HODL cases, which is what I like in "hands off" investments. In other words I think Eloro and Eskay will grow until that rare evet happens which is a take out. In Novo's case I expect growth for decades to come. Again, if things go to plan, they should be "buy and forget" stories that need no real trading (unlike 99% of juniors which will be trading sardines).
If/when any of these break out I simply expect them to go a lot higher than the currents levels and I currently expect all three to break out in the not too distant future. More importantly I own them because of the fundamentals. The intriguing charts are just a bonus.
There are no guarantees only Risk/Reward.
Note: Not investment advice or trading advice. I own shares of all and all are sponsors. Consider me biased.
Best regards,
The Hedgeless Horseman