New Found Gold
Not much to say except it looks to still be in an uptrend.
Labrador Gold
After people calmed down it seems to be trying to resume it's uptrend. Maybe a cup and handle coming? Note that we are in a time period where assay results can come at any point.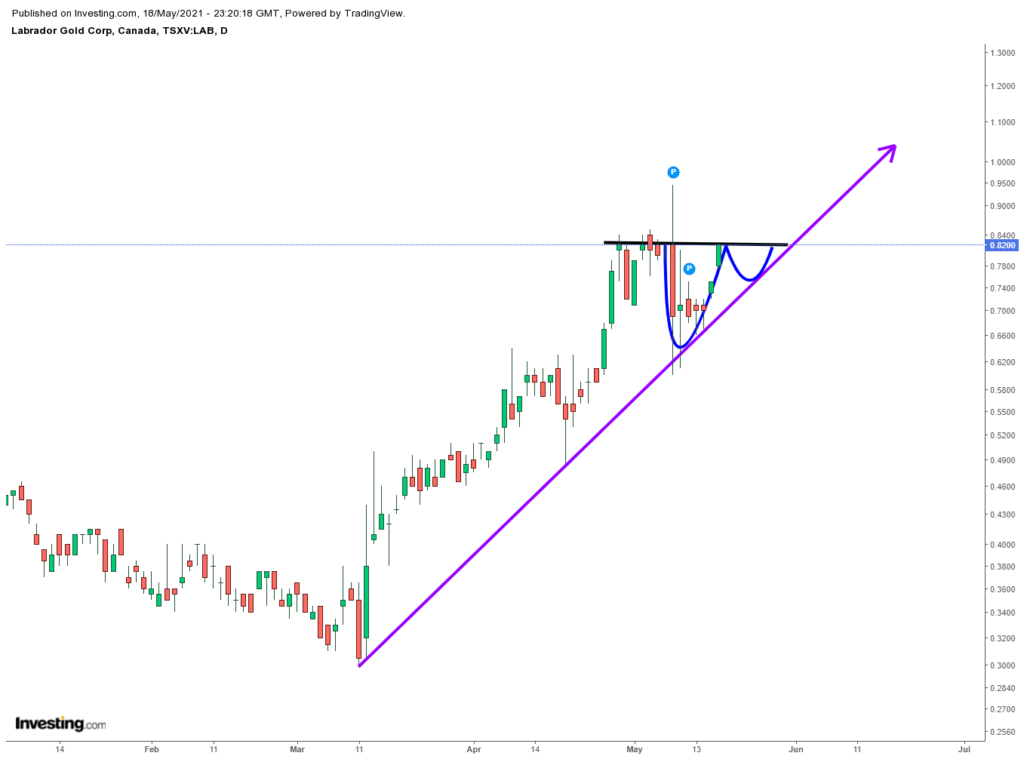 Dolly Varden Silver
Dolly looks to have broken out, or is close to, depending on how one wishes to draw the upper line in the Bull Flag. Regardless it fits given that silver looks good and the field season for Dolly is fast approaching. Oh and RSI suggest this is for real IMO.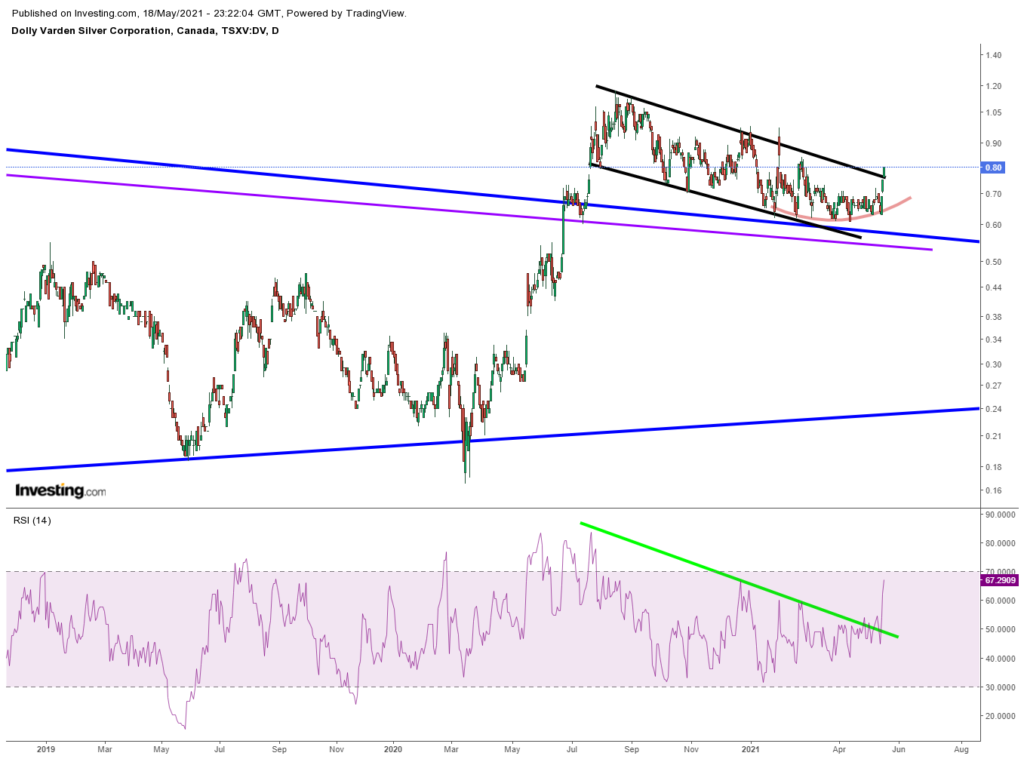 Enduro Metals
Enduro looked like it was breaking out but got slammed on the latest news release for reasons I don't really understand. It seems the CEO did neither since he welcomed the slam with a lot of insider buying.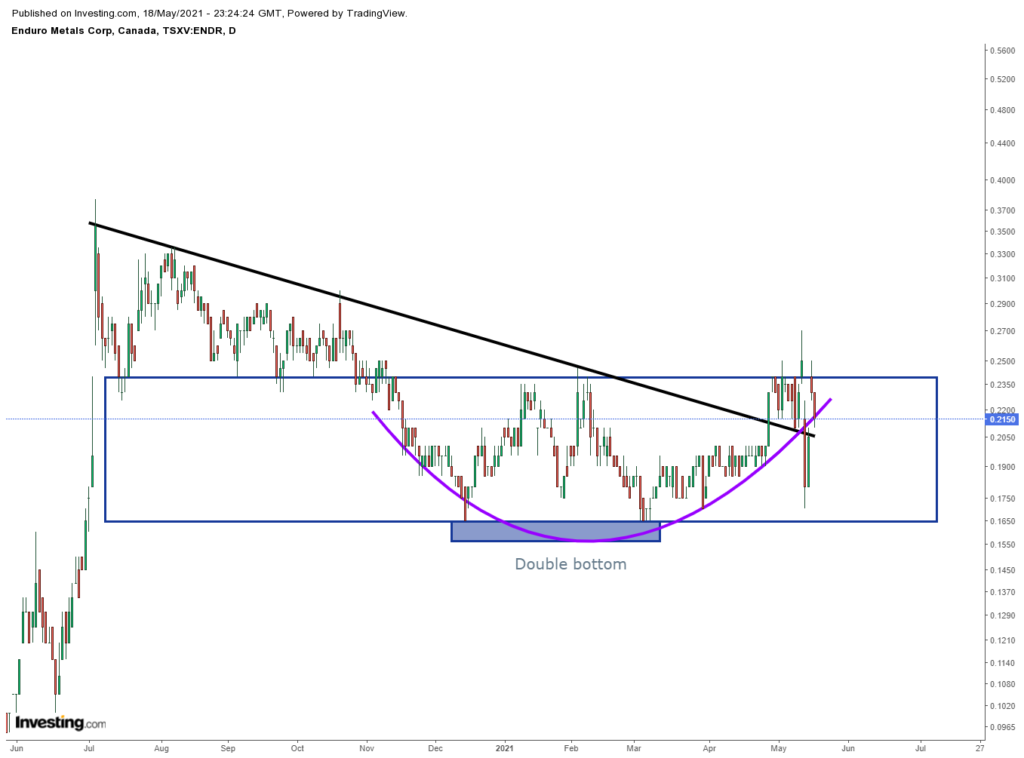 FireFox Gold
FireFox looks quite interesting in light of the coming assay results. It's basically forming what I would say is a Cup and Handle continuation pattern. Note that assays are always tricky and just because the company saw visible gold in the core doesn't mean it's gonna be barn burner results. Regardless I consider the company cheap relative to it's large land holding in the heart of the Finish gold rush so I'm HODLing and don't think the company needs much in terms of assays for this to break out higher.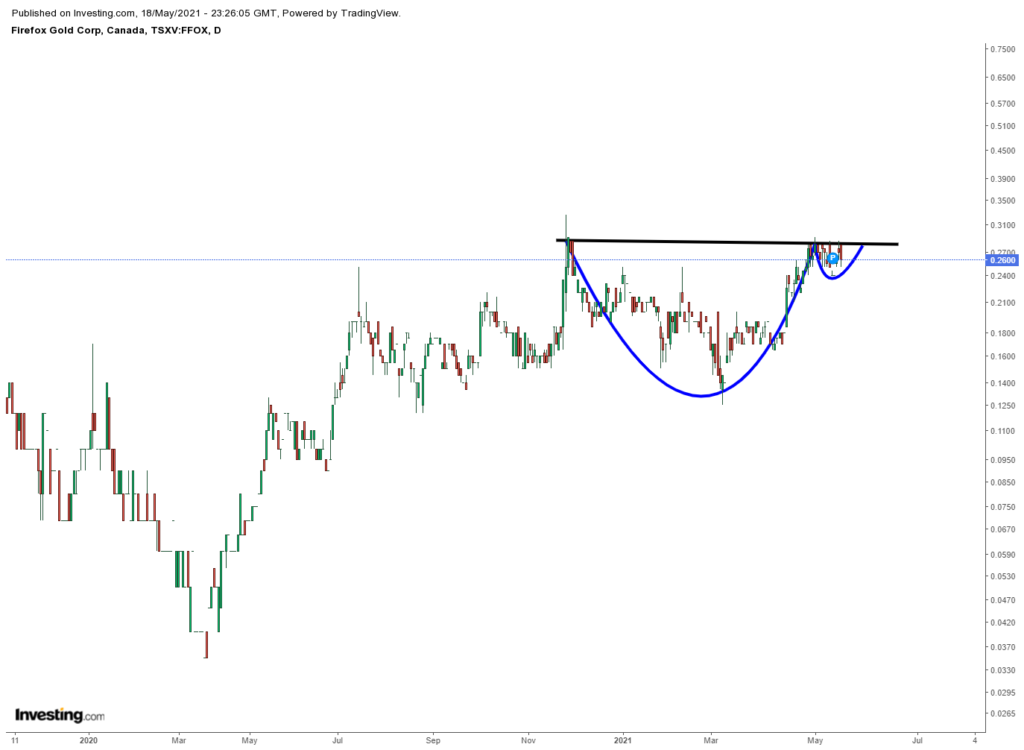 Cabral Gold
I don't really know why it has sold off but I heard it had something to do with some institutional shareholder who has been shedding shares. Motivated sellers can lead to great "artificial" bargains. I think this downward channel will be broken and I am getting tempted to add.
Prosper Gold
Prosper's maiden drill campaign on the "Golden Corridor" is approaching and there has been quite a bit of insider buying. The character of the target coupled with vote of confidence makes me pretty convinced that there will be some "drill hype" in this one.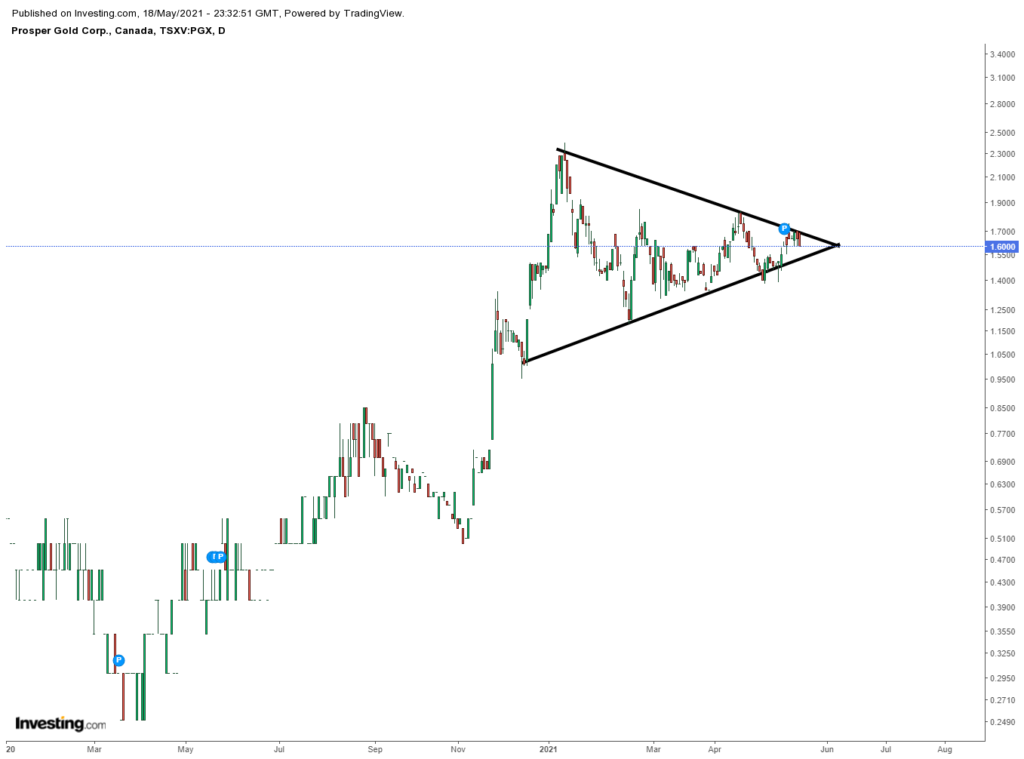 Ophir Gold
Cheap and high probability drilling coming. I expect this to head higher in the coming weeks/months.
Inflection Resources
Perhaps the most impressive team of any junior in the space. Insiders got a lot of skin in the game and Crescat Capital (QH) recently became a strategic investor. The company is hunting the next giant copper/gold porphyry and I think the risk/reward is pretty darn good.
Magna Gold
Looks like the recent dip was indeed the last fake out. Cheap company that is hell bent on growth.
Note: This is not investment nor trading advice. I own shares of all companies and they are banner sponsors. Consider me biased and do your own due diligence.
Best regards,
The Hedgeless Horseman