My recent call with CEO, President and Director David Stein left me with a good impression and I think Kuya Silver has the potential to turn into a great growth story in the silver space.  Thus I am proud to have Kuya Silver coming on board as a passive sponsor of The Hedgeless Horseman. The company should soon be publicly traded after having done a reverse take over (RTO) of Miramont Resources Corp. Note that Quinton Hennigh will be the Chairman of the company which is a lot of added value in my book. Since I owned shares of Miramont Resources already I will be a shareholder from the get go.
Kuya Silver is a Peru focused explorer/developer with it's flagship asset, the Bethania Mine, located in the heart of Peru: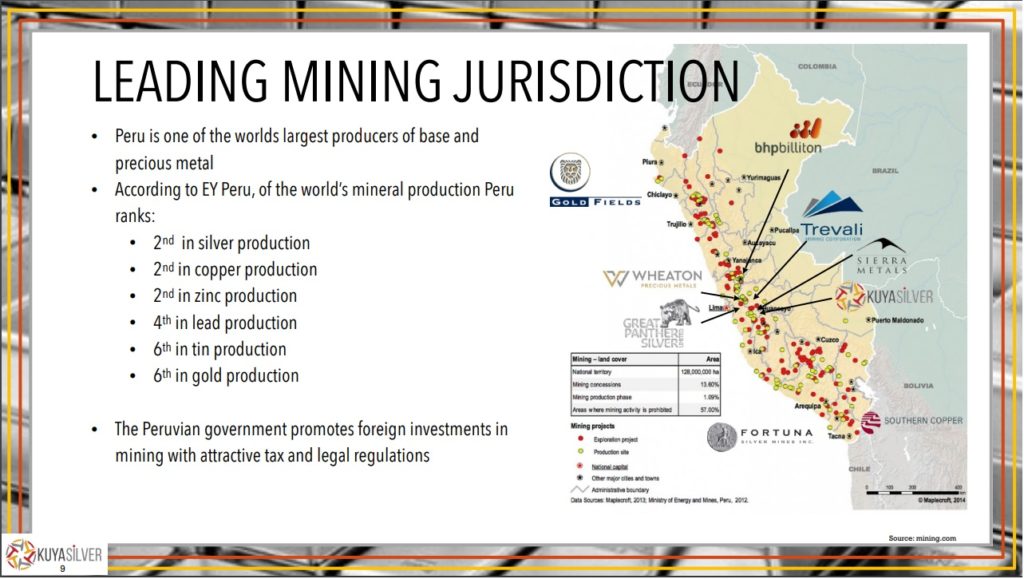 The company has a small, non compliant, resource at the moment but the belief is that it's just the tip of the proverbial ice berg. The plan is to build a small mine and be in production from 2021+ already while also drilling up additional ounces. Historical production was based on very high grade material so even a small starter operation should be able to deliver some good cash flow.
Be on the look out for an extended article on Kuya Silver in the coming weeks.
Best regards,
Erik / The Hedgeless Horseman