I see consolidations all over the place in the junior space…
Juniors are dirt cheap which puts the risk to the upside by default in my opinion…
To say that all these charts looks very encouraging in light of that would be an understatement…
Some appear to have broken out already…
Dolly Varden Silver (DV.V) is ahead of the pack:
Nevada King Gold (NKG.V) looks to have broken out today: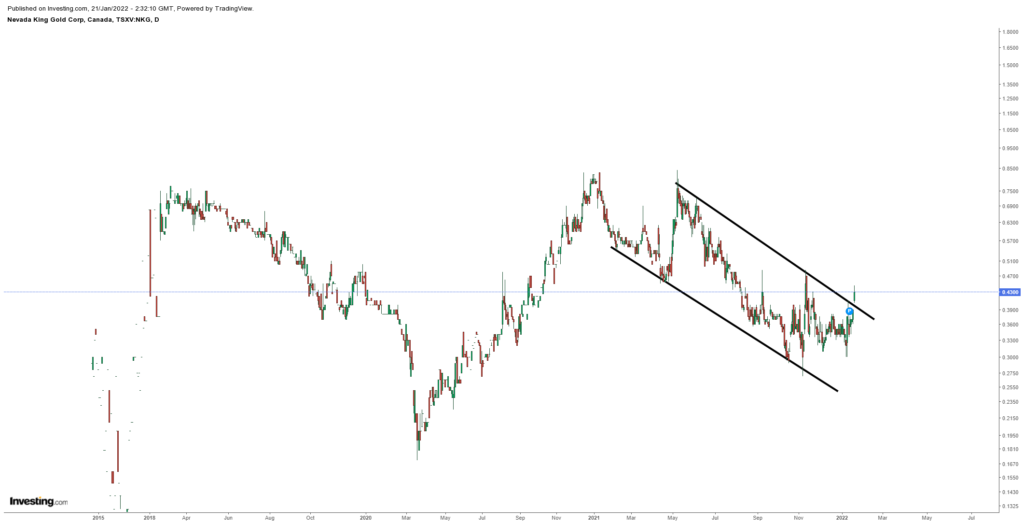 Mantaro Precious Metals (MNTR.V)
Galantas Gold (GAL.V):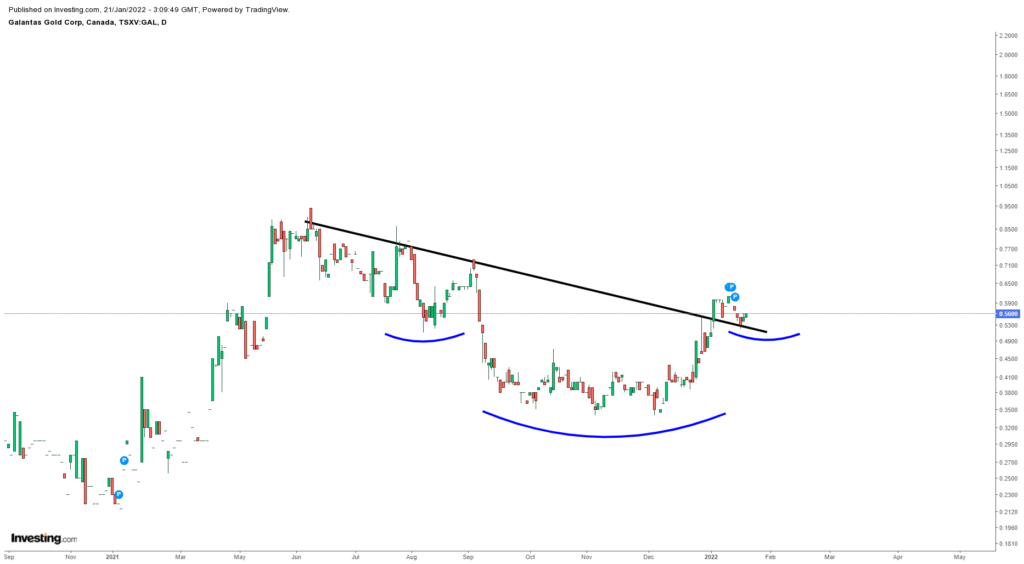 Magna Mining (NICU.V):
Enduro Meals (ENDR.V):
Metals Creek (MEK.V):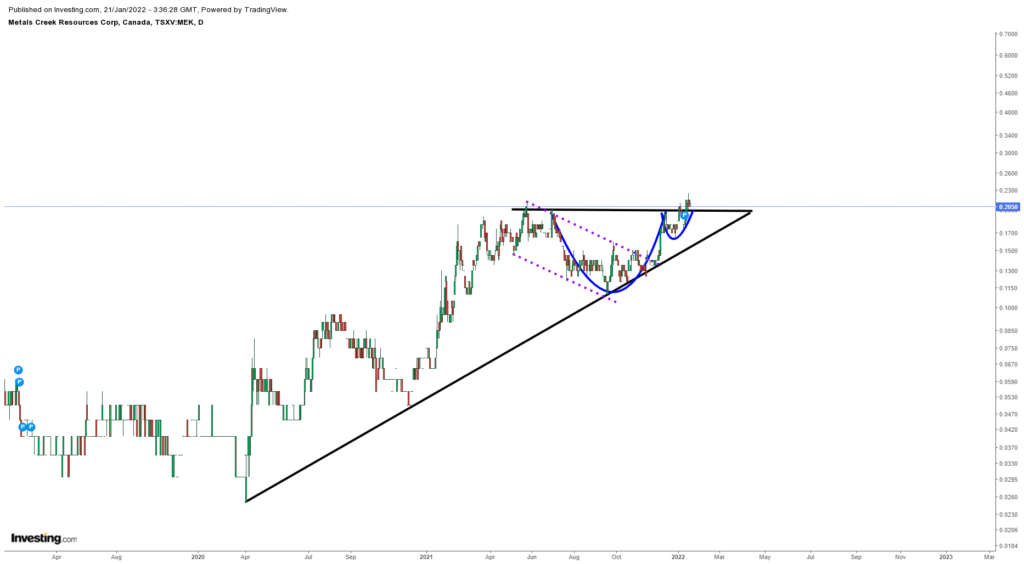 District Metals (DMX.V):
Some look to be close to breaking out…
StrikePoint Gold (SKP.V):
Cabral Gold (CBR.V):
Red Pine Exploration (RPX.V):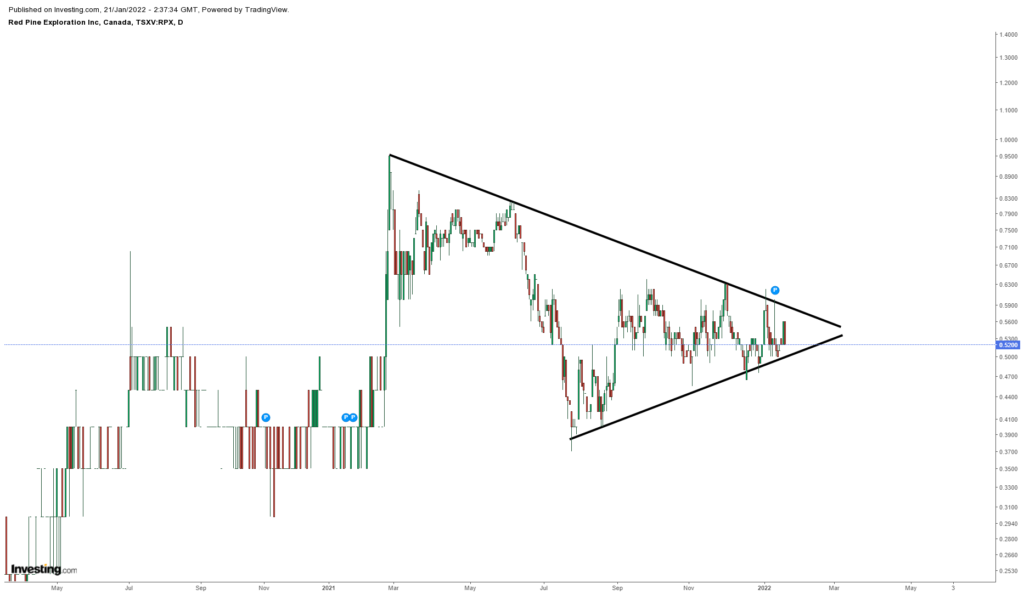 Northern Superior (SUP.V):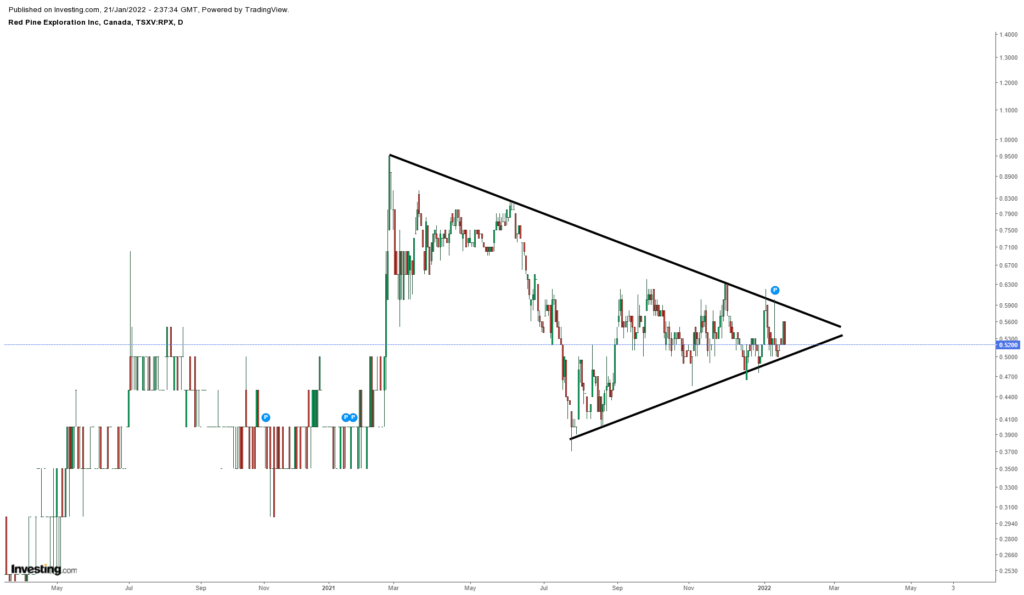 Defiance Silver (DEF.V):
Grande Portage (GPG.V):
Snowline Gold (SGD.CN):
FireFox Gold (FFOX.V):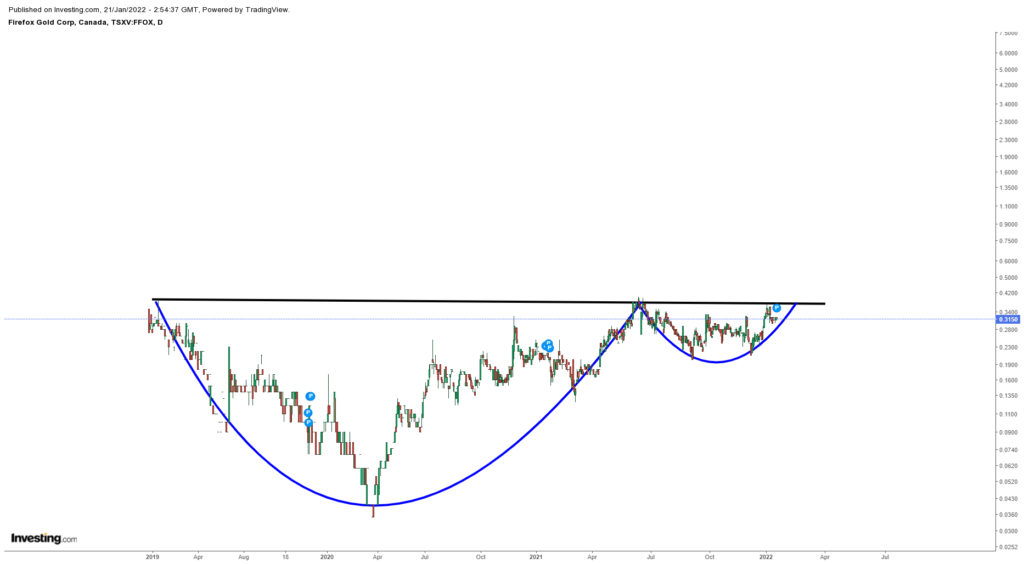 Mayfair Gold (MFG.V):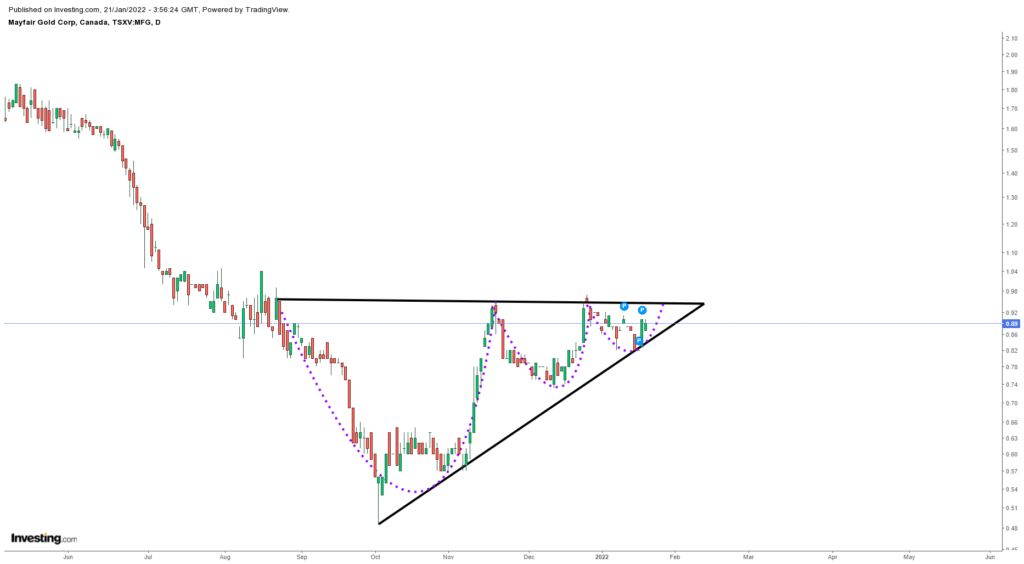 Timberline Resources (TBR.V):
Eloro Resources (ELO.V):
New Found Gold (NFG.V):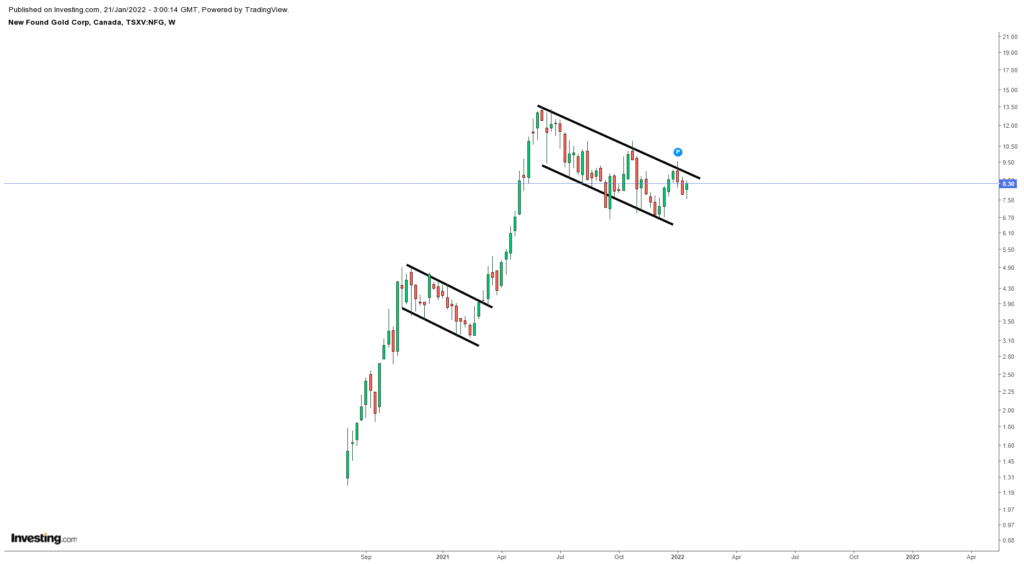 Labrador Gold (LAB.V):
Silver Viper (VIPR.V):
Kuya Silver (KUYA.CN):
Blackwolf Gold and Copper (BWCG.V):
Lion One Metals (LIO.V):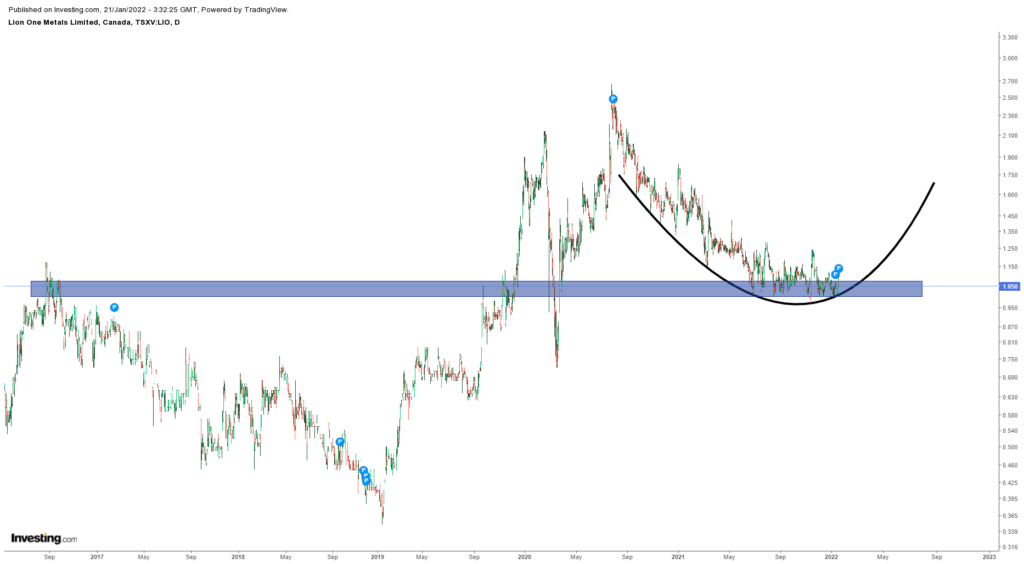 Irving Resources (IRV.CN):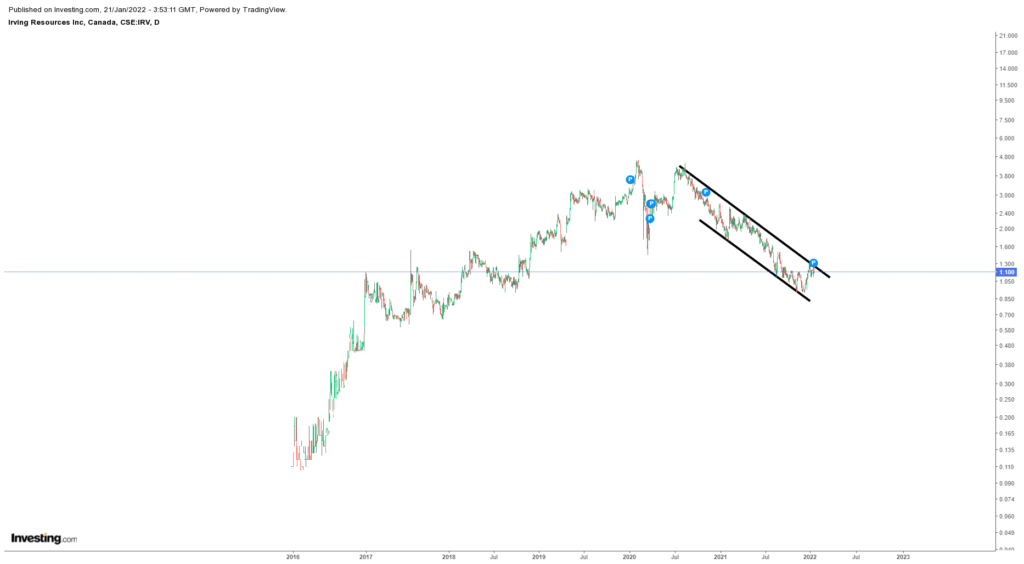 Cartier Iron (CFE.CN):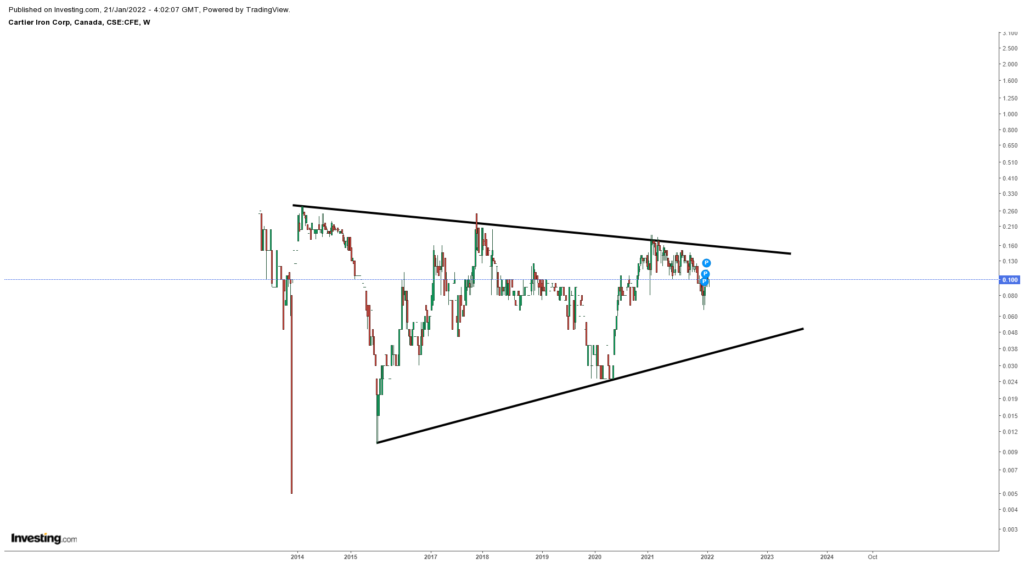 Note: Not trading or investing advice. Many are sponsors and I own shares in all of them. Consider me biased.