Just a heads up that Blackwolf Copper & Gold (BWCG.V) is currently doing a Private Placement which I have been waiting for, for quite some time.
If you are interested in participating then I would relatively quickly shoot an email to [email protected] and tell them I sent you. There are no guarantees there will be room left however. Note that this is NOT investing advice. I own shares of Blackwolf but the company is not a banner sponsor. Anyway, consider me biased and make up your own opinion. I am not going all in here but I am happy to get shares and warrants in Blackwolf as part of my diversified junior portfolio…
Blackwolf in short
Corporate

Helmed by Rob McLeod (great guy)
Insiders & Advisors own 22.8%
Crescat Capital owns 8.6% (and I think they will be participating this time around too)
Very tight share structure (good)

#1 Project- "Niblack", Alaska

100% interest 7,200 acre copper-gold-rich VMS project (past producer)
~8 Mt Gold/Copper + polymetallic resource
4×5 m production size tunnel, 450 long with 150 m cross cuts already in place
Agreement in place for low-interest $125 M infrastrucutre loan from Alaskan government

Other Projects in BC, Canada

Multiple good looking projects in the now red hot Golden Triangle of BC, Canada

"Cantoo" looks especially interesting

Market Cap pre-financing:

C$20.35 M
Case in Short
One advanced, underground primary gold/copper deposit in southern Alaska (next to BC) with quite a bit of infrastructure in place as well as exploration potential. Then I also get exposure to the multiple early stage projects in BC, Canada. This includes Cantoo where multiple veins have been mapped and one can read in the presentation that a "Single sample from 30m wide vein in 1995 assayed 27.7 g/t Au; parallel gold/silver vein below". Early stage but sounds very promising.
All in all I get Margin of Safety via the banked primary gold/copper resource and sunk costs like 450 m worth of tunnel development in a tier #1 jurisdiction. Management has a lot of skin in the game and Crescat's vote of confidence signals that there is more exploration potential if I know Quinton. The BC projects might end up being "free" aces up the sleeves and could surprise which would be very welcome given the recent M&A activity in the region (Newcrest just bought Pretium Resources in BC, Canada for C$3.5 B). I think Niblack has an above average chance of actually becoming a mine and it does certainly not hurt that it's both heavy on the gold as well as copper side. I also like that it would be an undergound operation which seem the preferable nowadays.
The Placement
"TSXV:BWCG) (OTC PINK:BWCGF) is pleased to announce a non-brokered private placement of units (the "Units") of the Company at a price of $0.70 per Unit for gross proceeds of up to $2.5 million (the "Offering").

Each Unit will be comprised of one common share of the Company (a "Common Share") and one-half of one Common Share purchase warrant (each whole warrant, a "Warrant"). Each Warrant shall be exercisable to acquire one Common Share (a "Warrant Share") at a price of $0.85 per Warrant Share for a period of 18 months from the closing of the Offering."
… In other words you pay $0.70 per unit and one unit grants you one common share and one-half of one Common Share purchase Warrants.
Website: LINK
Some Quick Slides From The Presentation
The Niblack Resource:
Some drill highlights from Niblack: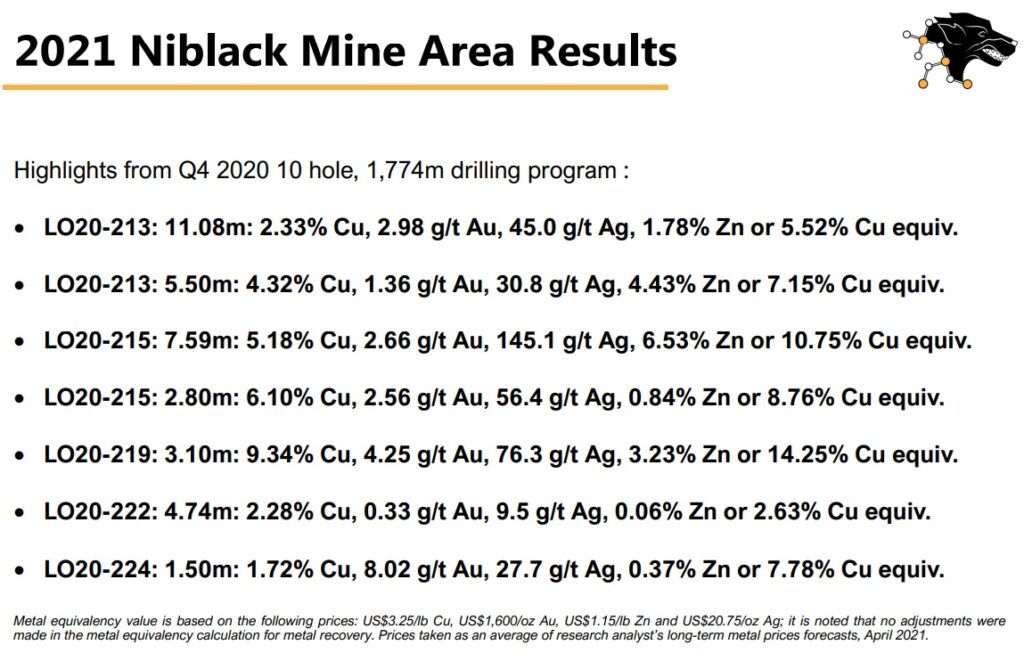 Exploration Potential in the region:
Excellent Metallurgy:
Texas Creek and Cantoo Claims (BC, Canada):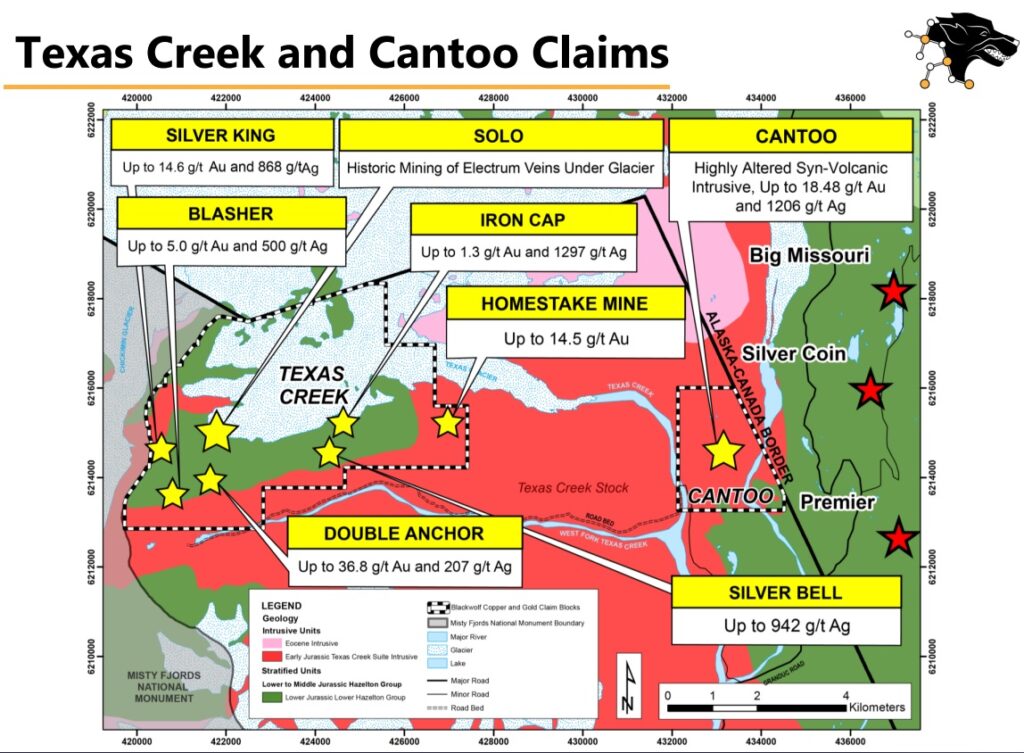 Cantoo "Snip Style" Vein (THH: Snip is a somewhat legendary high-grade mine):
Note: Do your own due diligence and make up your own mind. Junior miners are risky and can be very volatile. Private Placements have lookout periods as well so don't invest money you need in the short term and/or that you cannot afford to lose. 
Best regards,
The Hedgeless Horseman