Golden Tag recently did infill sampling on historical drill holes and the results were really encouraging:
Key highlights include:
·   Infill sampling from historic hole SD-11-42 identified a significantly broader zone of mineralization, compared to the area originally sampled, including 175.30 metres of 88.54 g/t Ag.Eq. Four new mineralized zones were identified proximal to the Fernandez Zone, including two shallower zones.
·   Infill sampling from historic hole SD-11-40 resulted in an increase in the reported grade by 10%, intersecting 298.02 metres of 101.96 g/t Ag.Eq. Three new shallower zones of mineralization have been identified above the Fernandez Zone.
·   A comprehensive infill sampling program will be implemented on 2,500 – 3,000 metres of historical diamond drill holes, with a goal of realizing further improvements in geological, mineralization, and grade continuity within the broad mineralized envelope. Collectively these have the potential to significantly increase the mineralization envelopes and provide further grade improvements.
Greg McKenzie, President and CEO commented: "We are pleased to see the current drill program is advancing with strong productivity, despite challenges associated with COVID. Infill sampling and assays of previously unsampled areas have generated insight, and allow us to significantly expand mineralized areas, improve continuity and has demonstrated higher grades. As our exploration program continues over the coming months, we look forward to unlocking further value on the San Diego Project."
… The writing is on the wall. So far the market seems to be asleep but I doubt that will be true for much longer. To me these results that the team knew what they were doing when they took on the San Diego Project and it is already bearing fruit. I expect more positive surprises in the future not only from proving that the current deposit is better than expected but from multiple new zones as well. The best part is that they are getting these results up dip from the already impressive 210 Moz resource that is already banked(!):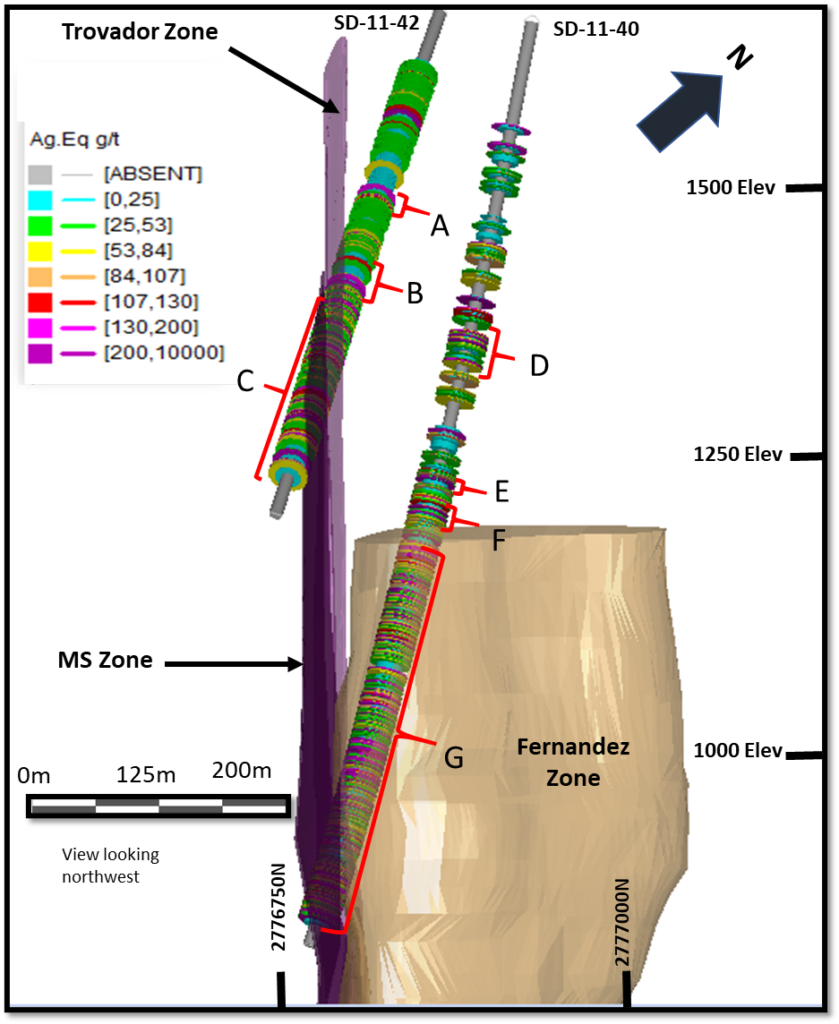 To sum up I think Golden Tag will increase the quality and size of the San Diego silver project.
Note: This is not investment advice. I own shares of Golden Tag Resources and the company is a banner sponsor of my site. Consider me biased and do your own due diligence and draw your own conclusions!